Links and resources
There are a wide variety of websites and services that can provide guidance on future careers.
The LMI Careerometer provides access to a selection of headline data relating to pay, weekly hours of work and future employment prospects. The data are organised by occupation - simply type in the title of the job you are interested in and the widget provides a series of options from which you can select the most relevant to you:
CAREERS ADVICE FOR PARENTS

Careers advice for parents is an external site that provides information for families on how best to guide their children's future options choices.
iCould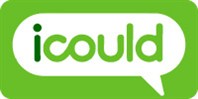 iCould is a website featuring real-life stories from a huge range of careers. The iCould website features articles, career videos and quizzes on careers and apprenticeships.
eClips
eCLIPS is an easy-to-use online careers resource that provides regularly updated information on over 1,000 jobs and careers. The site also offers advice on topics relating to options at key stages, education and training, employability skills, job seeking and lifestyle choices.
To log-in to the site you'll need the Greenford password: tiochi06
National Careers Service
The Government's National Careers Service site provides information, advice and guidance to help you make decisions on learning, training and work. It offers job profiles, a skills health check and a course finder.
Apprenticeships
The Government's Apprenticeships site provides information regarding finding an apprenticeship, becoming an apprentice and a guide to the different levels available.