Oscar night glamour at the Media Awards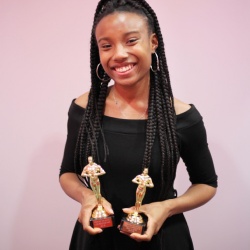 Greenford High School held its annual Media Awards ceremony on Tuesday 26 March.
The glittering awards ceremony, based on the Hollywood Oscars, saw staff and students gather to celebrate a year of incredible creativity across A Level and GCSE Media Studies. Video production work included music videos, film trailers and TV drama extracts spanning the genres of science fiction, horror and coming-of-age drama.
As ever, the students were decked out in finery as the spotlight shone on the recipients of the prestigious awards. Categories included Best Cinematography, Editing and Production Design as well as Best Actress and Best Actor – plus the People's Choice awards voted for by Greenford students in assemblies.
The final awards of Best Production at GCSE and A Level were awarded to Karan Juneja for Control and Areej Mehdi for the incredible horror film trailer A Sight For Sore Eyes. Head girl Krissah Rolle took home the People's Choice award at A Level for horror trailer The Section while Dalia Kerim secured the GCSE People's Choice for a brilliant music video to the track Finders Keepers.

Greenford High School Head of Media Will Halsey said: "This was our best ever Media Awards ceremony. The standard of the work was exceptionally high and it was wonderful to see it on the big screen in front of such a positive audience. This work will be up there with GCSE and A Level Media productions anywhere in the country.
"Media is such an integral part of the working world a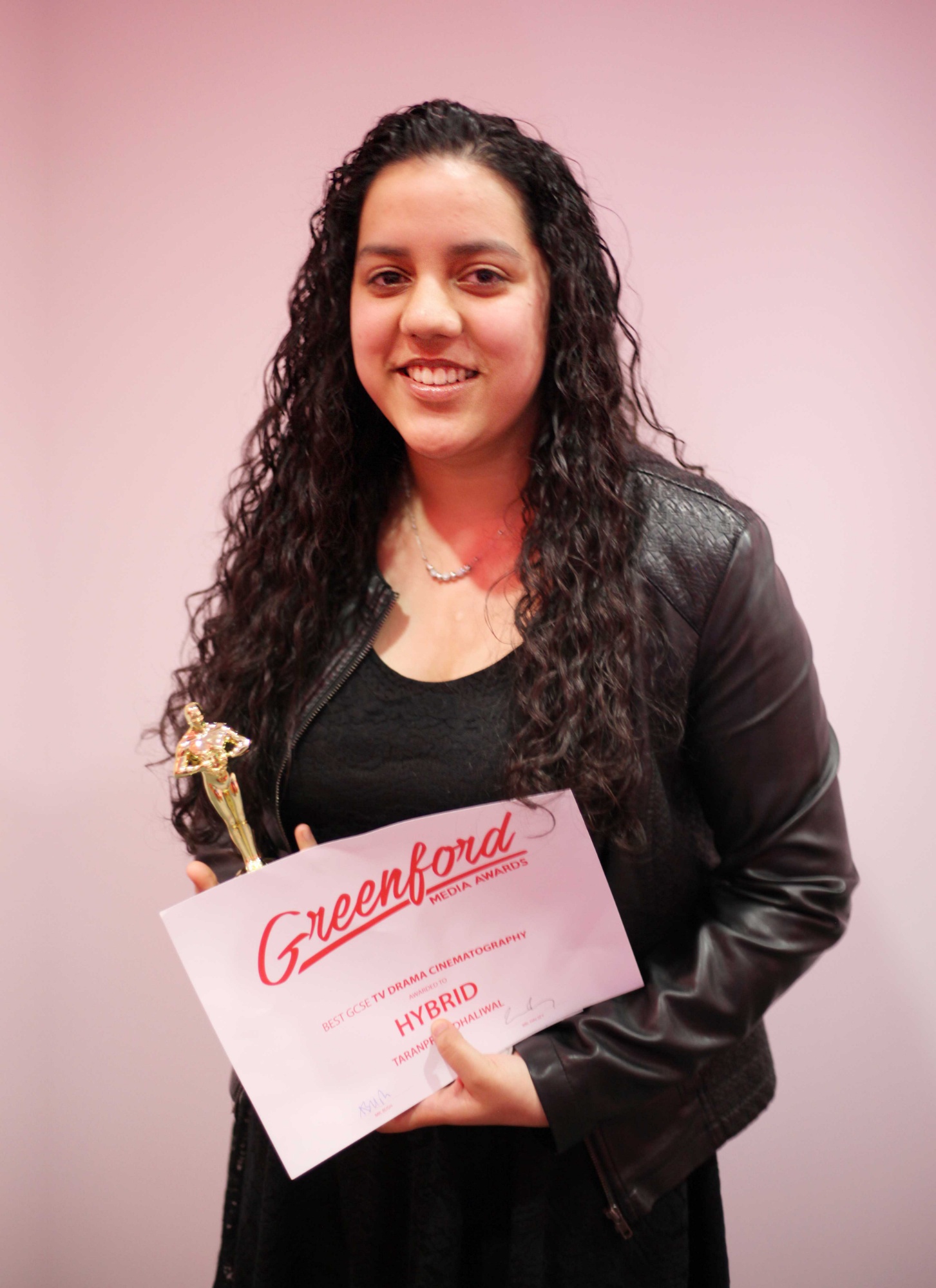 nd makes up a key aspect of any business in the digital age. It is with great pride that we award the excellence of Greenford High School students and we look forward to the future when, no doubt, some of their names will be up in lights."
Headteacher Mathew Cramer, who was presented with a Lifetime Achievement Award for his contribution to Greenford High School over 25 years, commended the students' work: "It was a fantastic event, celebrating our students' creativity and expertise in filmmaking. To see Greenford students showing their own work on the big screen in a beautifully lit hall was simply thrilling."