ParentingU events for parents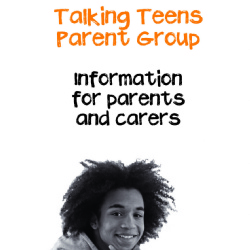 ParentingU is running a series of events for parents in our community in January and February.
ParentingU is an organisation that provides support to all families with young children and teenagers. They work to empower families and improve family lives by ensuring all have the opportunity to participate in and influence the issues affecting their societies. You can find out more information about ParentingU on their website here.
ParentingU are hosting different events for our community. You can find a list of events and when they are taking place here. They also offer a Wellbeing Cafe on the last Friday of each month. Further details on this can be found attached below.
Talking Teens
One workshop you might find of interest is Talking Teens. This 7-week programme is to help parents & carers understand teenage behaviour and development. Recent research in brain development helps parents to understand the challenges they face and develop a positive parenting attitude and style. It looks at how to improve communications, handle difficult issues, put rules and boundaries in place, respond positively, and resolve conflicts and problems. You can find further information on this attached below.
If you have any more questions, please contact Ms Hetherington (ahetherington@greenford.ealing.sch.uk)