Senior citizens' party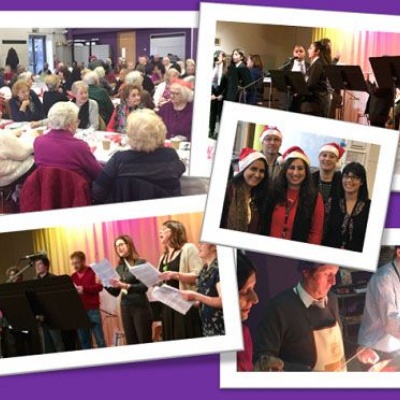 On Thursday 14 December, GHS hosted around 80 of our local Senior Citizens for a Christmas Party.
A traditional three-course Christmas dinner was served by staff and students, followed by a visit from Santa, a few presents and a game of Bingo. The evening was rounded off perfectly as our guests stayed for our Winter Concert in a packed hall. Musical treats included the school Jazz band, some poetry readings, a scene from Blood Brothers, performances on the violin and flute, the staff choir, Jaheim's tremendous piano solo and a performance of "Skid Row" by our musical theatre group. It was an evening of delights and treasures!