Community Connect - May 2022
Dear Parents and Carers,
I am so proud of all of our students, who have been exceptional over the last few weeks. As I make my regular walks around school, I see nothing but hard work and focus in lessons. Behaviour and conduct is excellent and I am always impressed with how confident and polite your children are as they engage in mature conversations with staff.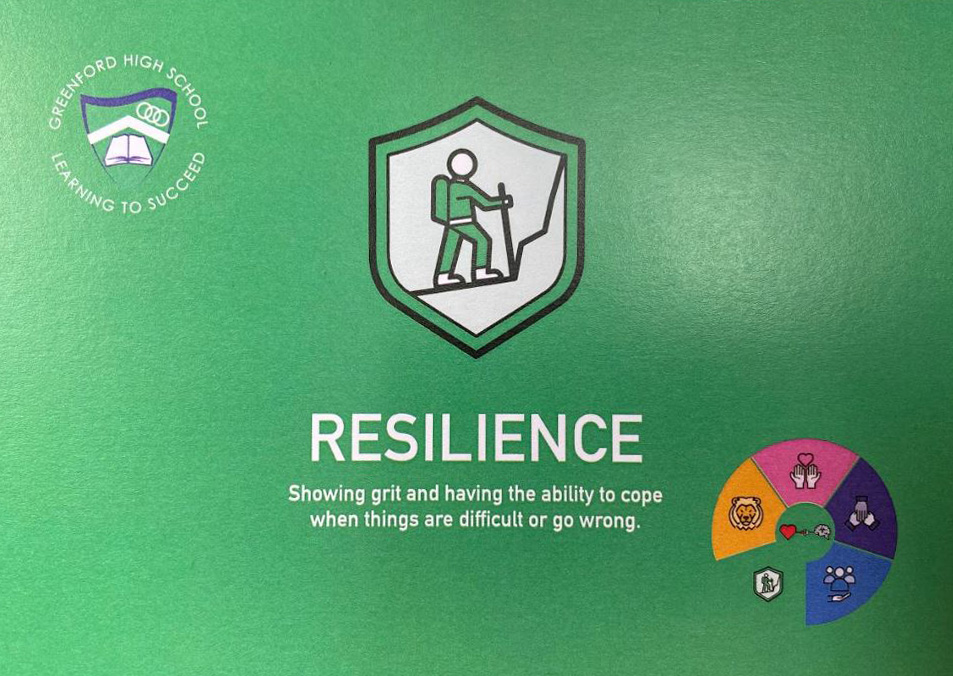 A few weeks ago, during an assembly I delivered, we focused on 'resilience', one of our core character strengths and also looked at the importance of 'purposeful practice', in order to continually get better at something. Our KS4 and KS5 students are demonstrating this in bucketloads as they undertake their examinations with real commitment and focus, and I know that they have all been working really hard to be as well prepared as possible. Resilience and practice are key to success, and whatever stage in their school career your child is at, I would encourage you to talk to your child about what practice they can do, in order to get better at something. This might mean working through online Maths exercises regularly, it could mean reading more often, or it could simply mean trying that bit harder with homework each week. You can check what homework your child is being set by making use of the Show My Homework app, which details exactly what homework has been set by each teacher.
Academic study aside, you will see that we continue to cram a huge amount into school life here at GHS. I hope you enjoy reading about some of the things that have been going on at GHS in the past few weeks.
Mrs M Pye
Headteacher
Upcoming dates
Some of the key dates for next half term:
Monday 6 June - back to school after half-term break (normal time)
Friday 10 June - last day for Year 11 lessons
Tuesday 14 June - Year 12 exams start
Thursday 30 June - Year 11 Prom
Friday 1 July - Ealing common induction day for Year 6 students
Wednesday 20 July - End of Summer term (school finishes at midday)
Thursday 18 August - A Level results day
Thursday 25 August - GCSE results day
Creating a positive environment for all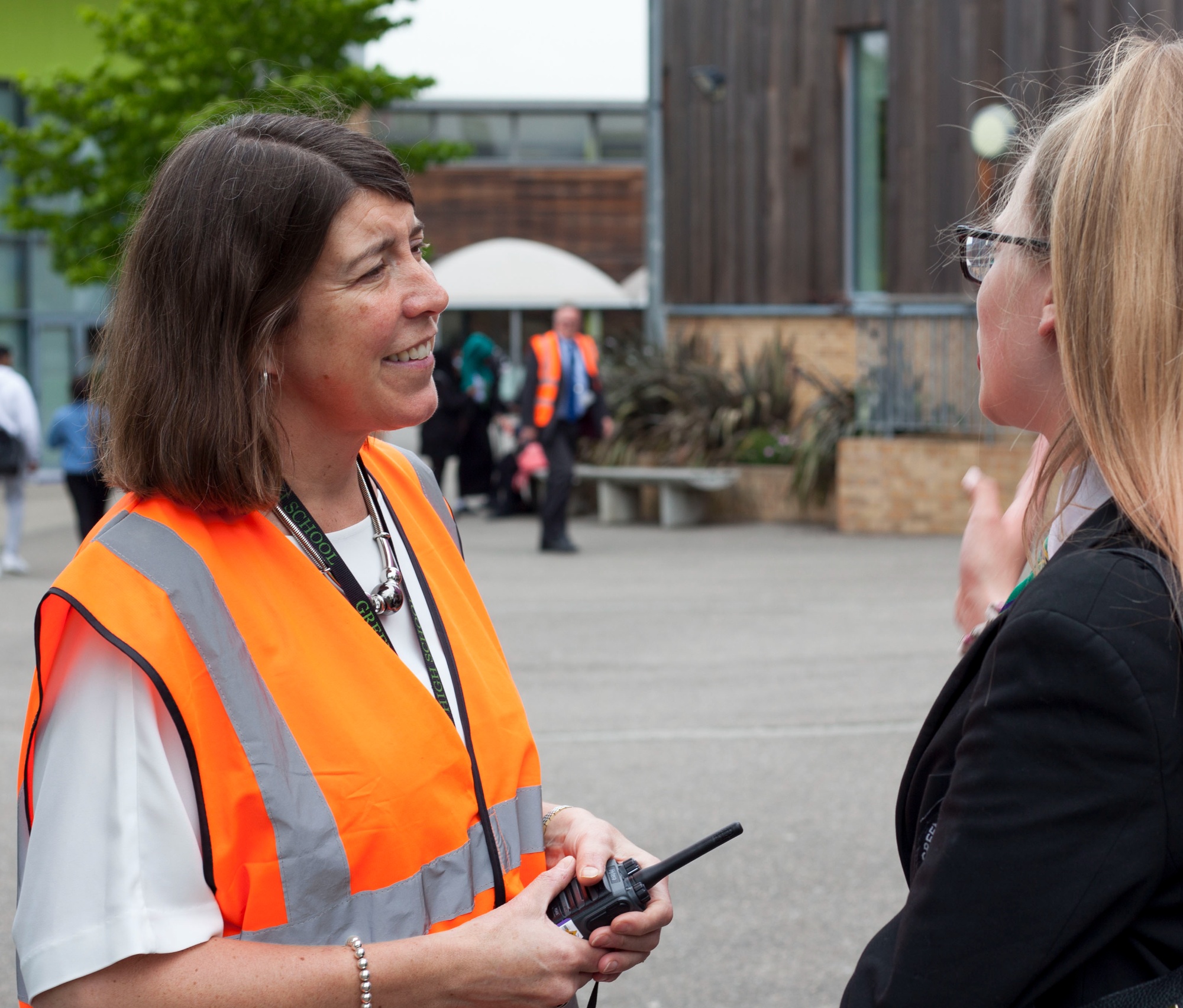 We have been working hard looking at all the processes and support that we have in place for our students here at Greenford High School and have made a number of changes.
We have added an additional Deputy Head of Year to each year group, so that students have a bigger team to turn to if they need to talk about something that is worrying them. Each year group now has one Head of Year, two Deputy Heads of Year, and one Pastoral Support Worker. This also means that we have more people who can keep a watchful eye on how all of our students are getting on.
We have also been looking at our processes around bullying, working with staff and students about what constitutes bullying, what to do if you feel you are a victim, or know of someone who has experienced bullying. We have also clarified what sanctions will be put in place for those who bully and the support for those who have experienced bullying. In addition to this, our new Anti-Bullying Policy is available to view on our website - in that, you will be able to look at the flowcharts we have put in place to follow up on any incidents of bullying and also find a list of all the support that we have in place for our students, if they feel they need it.
Uniform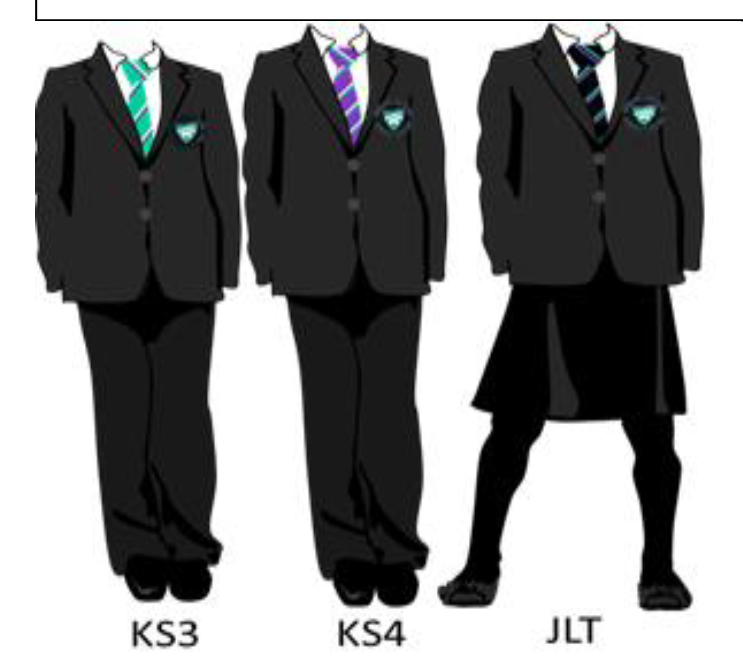 Smart uniform means smart learning! At GHS, we believe that smart uniform helps students to come to school with the right mindset and attitude. Students should be in full uniform at all times. Trainers are not allowed. We know that the cost of living is going up, so if you have any challenges in ensuring that your child is in correct uniform, please get in touch with your child's Year Leader so that we can help you.
Greenpower Racing - Inspiring Engineers
Greenpower Team Viper have super excitedly unpacked their new car named Medusa 13 received via the Kusuma Grant we were successfully awarded! The team are now ready to start to assemble the car, learning about mechanical and electrical engineering and plan the design for an aerodynamic body.
News of ex-students
It's always a pleasure to hear from ex-students – and some of our alumni have appeared in the media recently.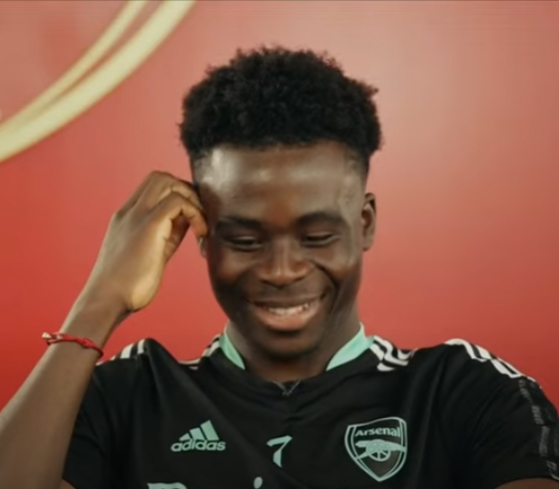 Arsenal and England star Bukayo Saka was shown a series of video messages from Greenford teachers by Sky Sports prior to the Chelsea v Arsenal Premier League match last month. You can watch the lovely video feature on YouTube here.
Staying with sport, former Greenford student and professional cricketer Naomi Dattani returned to the school to reminisce about her school days as part of an interview with new magazine Club 71. The interview took in Lord's cricket ground as well as where it all started at GHS - plus a chance to get behind the drums in Music too!
In acting news, you may have seen our former student Viraj Juneja advertising for Walkers Crisps across national TV platforms. You can watch the advert on YouTube here.
Finally, author Gurnaik Johal's debut collection of short stories set in Southall - We Move - has seen rave reviews (see images below). You can read the Guardian's wonderful review of We Move here.
KS3 Art Exhibition
We very much enjoyed seeing the daring and experimental outcomes of final art pieces at our March Art Exhibition. Students demonstrated excellent resilience when working towards their final pieces to submit.
Trips and Visits
We are delighted to be starting to offer a full range of trips and visits once again. Since March, we have taken students to The Bush Theatre, Keats House, London Zoo, The Science Museum and IMAX, Imperial College, Victoria Palace Theatre (to see Hamilton), the Copper Box netball arena at the Olympic Park and Lords Cricket Ground.
Upcoming trips include the National Theatre, Gunnersbury Park EMStival, The University of Oxford, St John's College, Oxford, Immersive Theatre in London, The National Archives at Kew, Diamond Light Source (the UK's national synchrotron) and Kew Gardens.
Year 9 letter writing project
Over 150 students in Year 9 have participated in a letter-writing project to Meera Syal, author of our class novel Anita & Me. Letters will be sent to Syal's literary agent in Notting Hill and we hope to receive a reply later this term.
Year 9 Options
Year 9 students have been choosing their GCSE options this term. It's an exciting time – almost a rite of passage – in that it's the first opportunity they get to select some of the subjects they are going to study, based on their interests, aptitudes and aspirations for further academic progression or careers.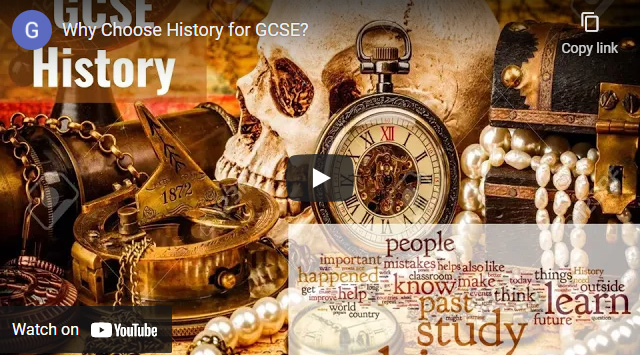 Alongside the compulsory subjects of English Language, English Literature, Maths, Combined Science and a foreign language – either French, Spanish or German – students are able to select up to three more subjects.
There is a very wide range on offer, in keeping with our commitment to provide a broad and balanced curriculum, and it includes: Art, Business Studies, Child Care, Computer Science, DT Product Design, DT Food and Nutrition, Drama, Economics, Geography, History, IT, Media Studies, Music, Photography, PE, Psychology and Religious Education.
The students have been receiving comprehensive information about these different courses and this has included viewing presentations about each subject outlining what they will learn, how they will be assessed, and the opportunities they provide for the future, including the world of work.
If you would like to know more about the curriculum at GHS, particularly at Key Stage 4 which covers Years 10 and 11, you can find more information on the Subjects page of our school website.
Library News and #GreenfordRead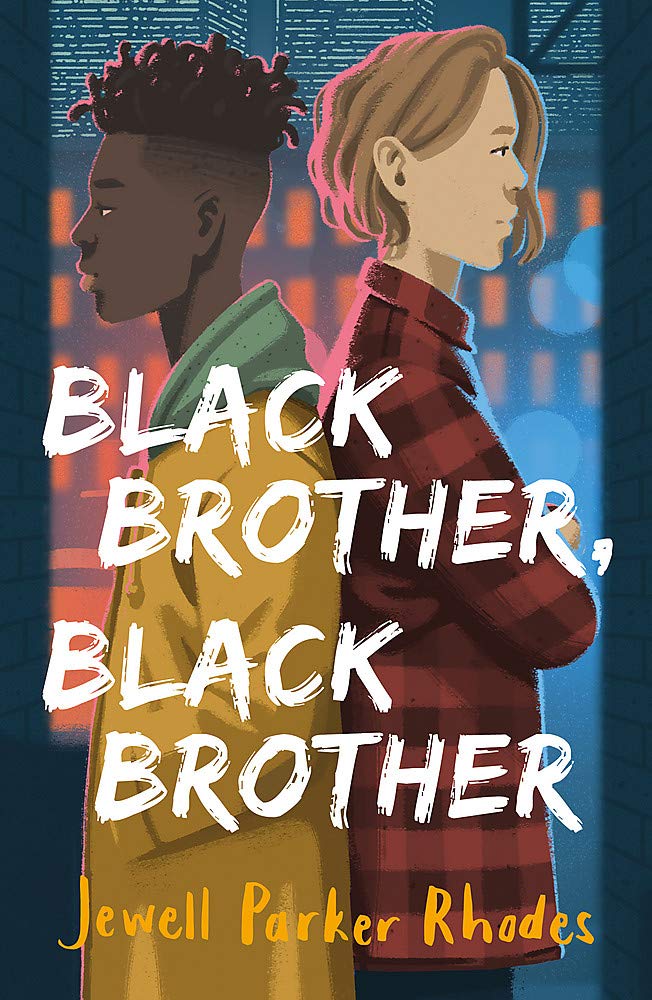 Our Year 7 #GreenfordRead book is Black Brother, Black Brother by Jewell Parker Rhodes:
Donte wishes he were invisible. As one of the few black boys at Middlefield Prep, he feels as if he is constantly swimming in whiteness. Most of the students don't look like him. They don't like him either. Dubbed the "Black Brother," Donte's teachers and classmates make it clear they wish he were more like his lighter skinned brother, Trey. Quiet, obedient.
When an incident with "King" Alan leads to Donte's arrest and suspension, he knows the only way to get even is to beat the king of the school at his own game: fencing. With the help of a former Olympic fencer, Donte embarks on a journey to carve out a spot on Middlefield Prep's fencing team and maybe learn something about himself along the way.
In their Mastery lessons, students are reading extracts from Black Brother, Black Brother and working through key issues raised in the book. On 29 June our Year 7s will come together to discuss the book and share ideas.
eBook Library
As well as having two amazing libraries in school, we also have an eBook library. The website for this is greenford.eplatform.co
From here pupils can download an app to read books on their phone, a tablet, or they can read the books on a computer. All pupils have been emailed their username and password.
Accelerated Reader
All pupils in Year 7 & 8 have Accelerated Reader lessons, where they read a book and then take a quiz on it. We expect all pupils doing Accelerated Reader to read and quiz regularly. The links to take a quiz are on the library page of the school VLE and on the Year 7 & 8 Google classroom pages for Accelerated Reader.
Overdue Library Books
We currently have a number of pupils who have overdue library books. We email both the pupils and home on a regular basis, asking for the return of these books. Please remind your child to return their library books, so that other pupils can read it. If a book has been lost it must be paid for.
Living Library
Living Library brings book to life! This term our Living Library was on the theme of flight. Each week an older student or member of staff read to our Year 7s. We have had readings from some amazing books, including Code Name Verity by Elizabeth Wein, Going Solo by Roald Dahl and My Dad is a Birdman by David Almond. Thank you to everyone who took part in this (see the pictures below!)
Follow us on Twitter for all library and reading news - @ghslibraryreads
Mrs Grundy & Mrs Secombe
Sports News
The PE department kicked off their summer term with a range of 20 extra-curricular activities programmed to suit all ranges, abilities, and preferences. As well as offering fun activities such as ultimate frisbee and fitness, our young people can represent GHS in rounders, cricket, football and athletics! Due to popular demand we have kept on other clubs such as the Sixth Form basketball training with Mr Mantey, KS3 rugby hosted by Mr Blake, Mr Joseph and his table tenni pros and Mr Laryea's Thursday strength club. The full timetable can be found on our website here.
During the first week back after our Easter break Mr Ebzao coached our senior team away to Acton with some exemplary play from the boys with Dinojan Baskaran in Year 12 debut as referee. In more football news Mr Moors's Year 7 and Mr Sagoo's Year 9 boys got through to the Borough finals! Year 7 boys:
We have a many excellent cricketers in the school, and a selection of our finest from Year 9 and 10 headed out on 28th April to umpire a local primary school's cricket tournament and the cricket season got underway on the same evening with the Year 10s travelling to William Perkin.
We had much success at the Borough Athletics with Destiny Orafu achieving 1st place in the 200m, T'shay St Louis achieving 1st place in the 300m, Russel Anderson achieving 2nd place in the 200m, Sphia Cardosa achieving 3rd in the 1500m, Henry Lleshi achieving 2nd place in the 1500m, Papina Paraneetharan achieving 1st place in Javelin, the Girls' Year 10 relay team (Tierra, Dionne, Keely and Faith) coming 3rd and the Boys' Year 9 relay team (T'shay, Russel, Taylan and Tyshone) coming 2nd. A massive well done to them all.
We are also busy with Year 7-10 Rounders fixtures and are pleased to report that our Year 10 girls are now Borough champions! Amazingly, they achieved 6 wins from 6 games! There were some spectacular individual performances - catch of the day went to Yasmine Delmi who caught with her left hand at close range playing backstop, the best batter went to Tia Patel who got a rounder with every hit and Hareema Wesal bowled zero no balls all afternoon. Congratulations to the whole team - see picture below.
Follow more Greenford sports news on Twitter - @ghspeofficial
Easter Music Concert
Just before the Easter holidays, we were treated to a spectacular range of performances by our talented music students. It was a truly wonderful event showcasing individual performances as well as ensemble performances. We had a packed audience, and it was so lovely to be able to return to holding these kinds of events in school.
If your child is not yet involved in musical activities, please do see the timetable below, outlining what is on offer this term. All are welcome.
Post-16 character and community
Our Year 12 Geographers demonstrated the Greenford character strength of Community as they helped Year 10 Geographers remember how different coastal land forms. Activities included using a playdough model to show how wave cut notches and platforms form plus writing a creative story to explain how cliffs can turn into coastal stumps. Well done to the A Level Geographers for planning such engaging activities and well done to Year 10 Geographers for getting stuck in!
On #ThankATeacherDay today, thank you to all our teachers and support staff for helping our students to make progress and develop #LearningToSucceed

https://t.co/u7vgkRAsUY

7 hours ago

Follow
24 May 2022

An exciting day of music is coming to Ealing in June.