New Headteacher appointed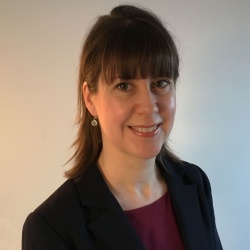 Greenford High School is delighted to announce the appointment of Mia Pye as the new Headteacher from September 2019.
Mrs Pye joined the school as a student teacher in 2000 before roles as Head of English, Faculty Leader and Assistant Head. She then moved on to Elthorne Park High School as Deputy Head in 2015.
Chair of Governors Shital Manro welcomed the appointment: "The Recruitment Panel of the Governing Body felt that Mrs Pye was the outstanding candidate out of all the applicants. She has exceptional ability and is both well qualified and experienced.
"She is fully committed to providing the best education possible for our students, as well as to the continued development and success of our school."
Current Headteacher Mathew Cramer said: "I have been fortunate to work with quite a number of outstanding colleagues since I started working in secondary schools over 30 years ago - and Mrs Pye is one of the best.
"She is calm, analytical, thoughtful, pragmatic, kind, experienced – and a true Greenfordian. It's entirely fitting that she is returning home and I am certain that, with everybody behind her, she will take this school from strength to strength, preserving those aspects of the school that we all value so much."
A letter from the Chair of Governors outlining details of the appointment can be found attached below.