Second Greenford Read event a huge success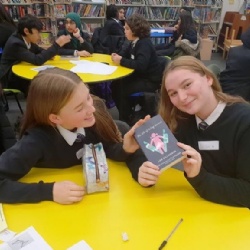 Greenford High School held its second #greenfordread event to encourage whole-school reading for pleasure.
More than 60 Year 9 students packed the library to discuss Lisa Williamson's The Art of Being Normal having read the book during the Autumn term.
Sarah Williams, Greenford's school lead for reading, commended everyone involved: "Students reflected on 'feelings on the inside and what we show on the outside' and discussed ideas that I think some adults would struggle to articulate.
"It was lovely to hear our students give their reasons as to why they would invite certain characters from the book to a party. I'm not sure they realised the power of what they were doing in articulating how much this book and its characters had come alive for them.
"I am so proud of the students."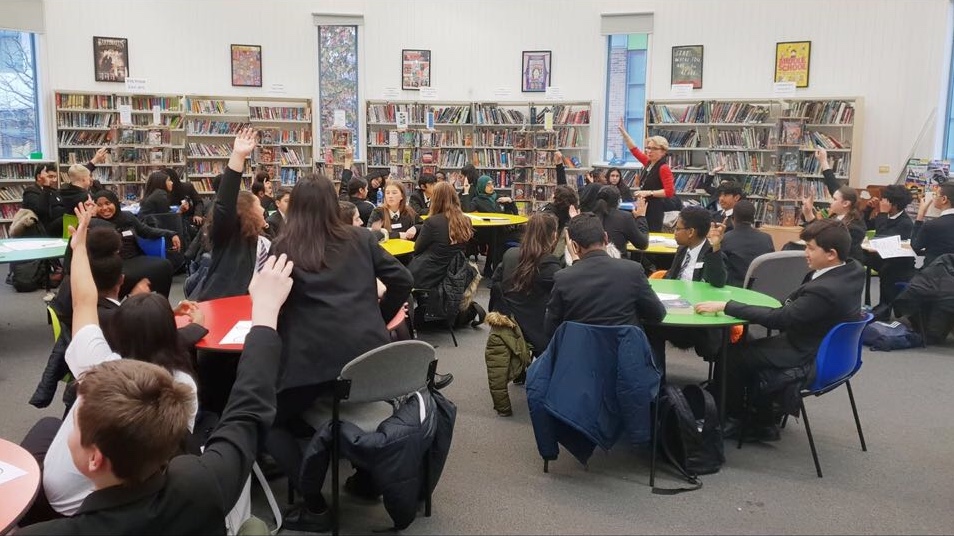 There are further #greenfordread events planned for later in the year to encourage other year groups to read for pleasure. Keep an eye on the school's Twitter feed and the #greenfordread hashtag.