Greenford High School officially opens new i-Block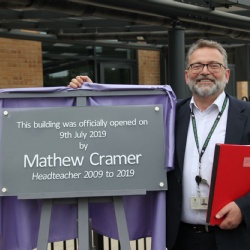 Outgoing Headteacher Mathew Cramer has officially opened Greenford High School's new £9m i-Block to mark 25 years of service to the Greenford community.
Mr Cramer is retiring at the end of the academic year after a 30-year teaching career in West London schools, most of which was at Greenford. He cut the ribbon for the new i-Block at an event attended by staff, students and governors.
Mr Cramer welcomed the new block: "It's just a brilliant building for our younger students, a stepping stone on their journey from their close knit primary school to the bigger world of secondary education. All our Year 7 and 8 students will be educated in the i-Block, with its superb facilities, before moving on to the main Greenford campus to join the older students for GCSEs, BTECs and A levels."
Mr Cramer added: "I am particularly pleased that the i-Block will be built in the same spot as the original Greenford County School. The original school opened its doors to students in 1939 in the first week of World War II and welcomed students who had been evacuated from across London. The new i-Block links the earliest days of the school with its future."
Focusing on his own retirement, Mr Cramer concluded: "It has been a privilege to serve this vibrant, multicultural community. The greatest pleasure for me has been to see over 2,000 students from Greenford High go on to university over the last 10 years. It's a life-changing opportunity for these young men and women."
The i-Block
Purpose built for younger students, the i-Block operates as a mini-school in its own right, creating a stepping stone between primary education and the start of GCSEs. Year 7s have been enjoying the new building this year and next year will see both Year 7 and Year 8 students based in the state-of-the-art block.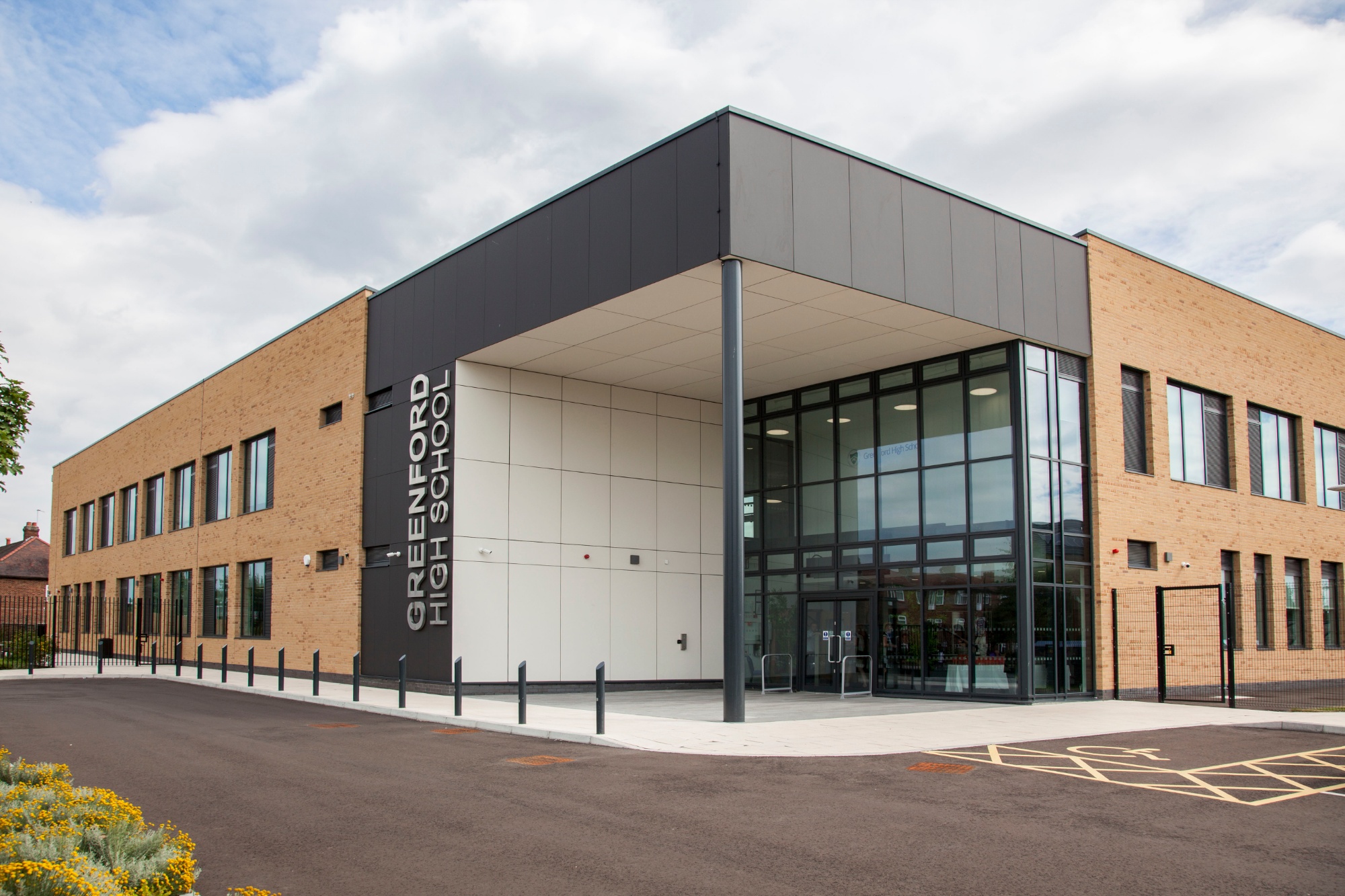 The i-Block has been designed to be a welcoming educational environment for younger students: only two storeys high so that it is less imposing and no bigger than most primary schools. The 'boomerang' shape of the building provides a window to the outside world and a protective hand to keep the students safe and secure. It also contains specialist Science labs and smaller rooms for students who need extra help with English and Maths.
In September, Mia Pye will take over as Headteacher of Greenford High School. She paid tribute to Mr Cramer at the beginning of a new era for the non-selective community school: "I am immensely excited to be taking over the leadership of this outstanding school, and I am looking forward to building on the huge success achieved by Mr Cramer over the last decade. Greenford High is a wonderful school and I am thrilled to be returning."
Greenford High School Chair of Governors Shital Manro also paid tribute to Mr Cramer: "I'd like to thank Mathew for his selfless dedication to Greenford High School. Over the 25 years that Mathew has been with Greenford thousands of students have been influenced and inspired by his teaching and leadership. We wish Mathew the very best for the future."