Greenford students reach Longitudinal Explorer Prize final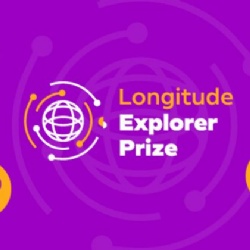 A team of Year 10 and 11 Greenford High School students has reached the final of the Nesta Longitudinal Explorer Prize.
The prize is an opportunity for Computer Science students to develop AI-based solutions to improve the lives of others. The Greenford team have created Tomodachi – an app that transforms a smartwatch into a smart assistant. It's designed to help older generations live longer and bridge the gap between them and their loved ones. Tomodachi, which means 'friend' in Japanese, uses innovative AI and machine learning to offer personal assistance to users.
The app is designed to benefit elderly people suffering from memory loss while also alleviating the pressure on their carers. Watch this video pitch for further information:
You can vote for Tomodachi for the People's Choice Award here! Voting closes on 3 July 2020.
Greenford High School Headteacher Mia Pye said: "This is a fantastic project and I'm thrilled our team's innovation and creativity has been recognised by the judges. Tomodachi couldn't be better timed with our older generation currently more isolated than ever as a result of Covid-19.
"I encourage all of our school community to vote for Tomodachi for the People Choice award and I'm sure they will do extremely well."
This year's Longitude Explorer Prize asked teams of young people to come up with ideas that use Artificial Intelligence (AI) across four themes, based on the government's Industrial Strategy Grand Challenges to help people:
Live longer (helping the older generation to stay independent and active)
Live better (helping people live healthier)
Live together (through better transportation and tech)
Live greener (helping tackle pollution and energy saving)
You can find out more about the Nesta Longitudinal Explorer Prize here.
Finally, don't forget to vote for Tomodachi for the People's Choice Award here. Voting closes on 3 July 2020.