Free London Youth Choir singing workshops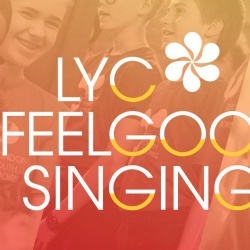 London Youth Choirs are offering three free FEELGOOD SINGING workshops over Half Term, suitable for all ages.
The workshops are running on the following days:
Monday 15th Feb, 4.00-5.00pm – Vocal Workout with Naveen Arles (ages 11-18)
Wednesday 17th Feb, 11.00am-12.00pm – Teddy Bears' Picnic with Hannah King and Owain Park (ages 4-7)
Thursday 18th Feb, 9.30am-10.30am – Singing Voyage with Rachel Staunton (ages 7-11)
No membership or previous experience is required to take part, and all the workshops are free to attend.
Greenford Head of Music Mr Oag highly recommends the workshops: "I am sure you will agree that this is a fantastic opportunity and one that I hope some of our young people access."
For more information and to sign up visit: https://www.londonyouthchoirs.com/feelgood-halfterm/