Welcome back!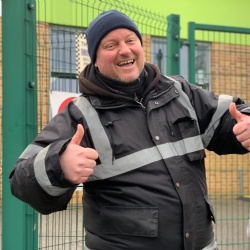 It has been fantastic to see students back in school this week.
Lateral flow testing has gone smoothly thanks to our brilliant testing team and lessons will be running as normal from Wednesday 10 March. Students will be reminded in school of the time of their follow-up lateral flow tests.
A reminder of the start times for school:
Years 7, 8 and 9 start at 8.30am.
Years 10, 11, 12 and 13 start at 8.45am.
Students should continue to use the entrance they used in the Autumn term.
As per government guidance, students must now wear face coverings in all indoor locations including classrooms during lessons. Please ensure students have an adequate supply of masks or face coverings each day. Guidance over face coverings will be reviewed by the government at Easter.
We are still awaiting details from government regarding Covid-19 lateral flow tests for families to use at home and will communicate with parents and carers as soon as we have further information.
In the meantime, more details of our Covid-19 procedures can be found on the Covid-19 page of our website.