Mental health support as we return to school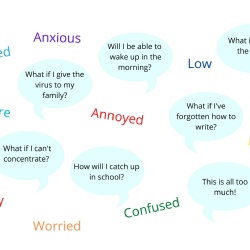 It has been great welcoming students back to Greenford High School and getting everyone back on track with their learning and personal development.
We also realise that this may be a worrying time for many families and that that may cause difficulties and challenges at home as you support your child with the return to school. We will, therefore, be doing some work with students about how to look after themselves at this key time and what to do if they are concerned. We have also got some information for parents/carers too on how to support your child – see documents attached below.
You can also visit the Mental Health area on our website for some top tips on staying mentally healthy. There is also a list of external organisations you might like to get in touch with if you would like additional help.
If you have any concerns about your child, please feel free to get in touch with the school. We have a number of professionals with whom we work, so can signpost students for support if we feel it is needed - please get in touch with your child's Head of Year in the first instance, and we will go from there.