Lateral flow testing at home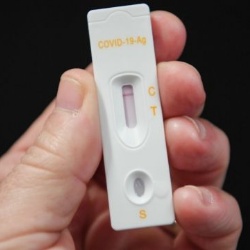 Lateral flow testing for Covid-19 has now concluded in school.
All students that took their third and final in-school test have been given a letter and LFD test kit to self-swab and test themselves at home. Instructions for using the test can be found in the kit.
The first home test should be carried out no sooner than three days after their final test in school, and each test after that should be 3-5 days apart.
The result of every test must be reported to NHS Test and Trace as soon as the test is completed either online or by telephone as per the instructions in the home test kit. In the case of a positive result, we would also require you to notify the school to help with contact tracing. Testing remains voluntary but strongly encouraged.
Individuals with a positive LFD test result will need to self-isolate in line with the guidance for households with possible coronavirus infection.
The letter that went home with students can be found attached below.