Instrumental music lessons - Autumn 2021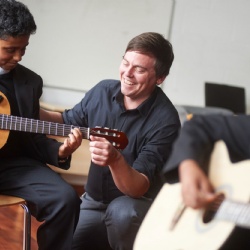 Music lessons will begin the week commencing Monday 13th September.
If you have previously applied for lessons, you will be contacted via email with further details and an invite to the instrument Google classroom, which will provide weekly updates. The Google classroom must be checked weekly for any changes to timetables and other notices.
If you would like to receive music lessons this term, but have not yet applied, there is still time. Full details and a link to book can be found here.
Please ensure you have booked using the online form before Monday 13th September.
Mr Oag
Head of Music