GCSE results day details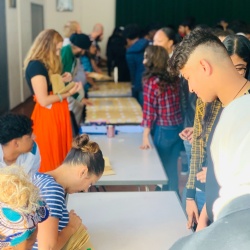 GCSE results day is on Thursday 25 August.
Key Stage 4 Lead Ms Hetherington has written to all parents and carers in Year 10 and 11 with details of GCSE results day.
Year 11 results will be available from 8.30am
Year 10 results will be available from 9.30am.
Students do not need to wear school uniform to collect their results.
After Year 11 students receive their results, they should make their way to our Post-16 centre to complete their enrolment to sixth form. Greenford students enroling in Post-16 should go to the correct room – in B block – as indicated by the sticker on the results envelope; a member of the Post-16 team will support you with your enrolment there.
If you have already enrolled, you do not need to come to B block unless there is a change that is required or you have not met the entrance requirements for one (or more) of your courses.
There will also be an opportunity for students from other schools to join our thriving Post-16 centre - we look forward to meeting you.