GCSE results day details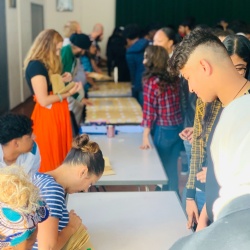 GCSE results day is on Thursday 25 August.
Key Stage 4 Lead Ms Hetherington has written to all parents and carers in Year 10 and 11 with details of GCSE results day.
Year 11 results will be available from 8.30am
Year 10 results will be available from 9.30am.
After Year 11 students receive their results, they should make their way to our Post-16 centre to complete their enrolment to sixth form.
Students do not need to wear school uniform to collect their results.
You can find full details in the letters attached below.