Greenford High School celebrates A Level and BTEC success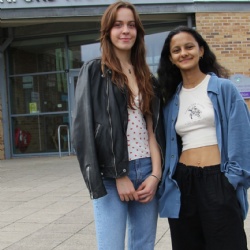 Greenford High School is pleased to report outstanding A level and BTEC results.
Results have improved since 2019, which were the last set of public exams undertaken, with a quarter of A Level grades at A*-A and half of all A Level grades at A*-B. This is a phenomenal achievement in any year, but particularly impressive given the last three years of very real disruption and difficulty that so many students have experienced. In BTEC subjects, Greenford students have also achieved superb results with 83% achieving Distinction+.
Headteacher Mia Pye said: "We are immensely proud of each and every student for all of their hard work and focus throughout their two years of study at Post 16.
"Students sitting their examinations in 2022 have faced some of the most difficult challenges in the history of education. Once again, however, our students have shown that hard work and resilience reaps exceptional results. Huge congratulations to all of our students and our expert teaching and pastoral staff who have worked so tirelessly to ensure the very best outcomes for our students."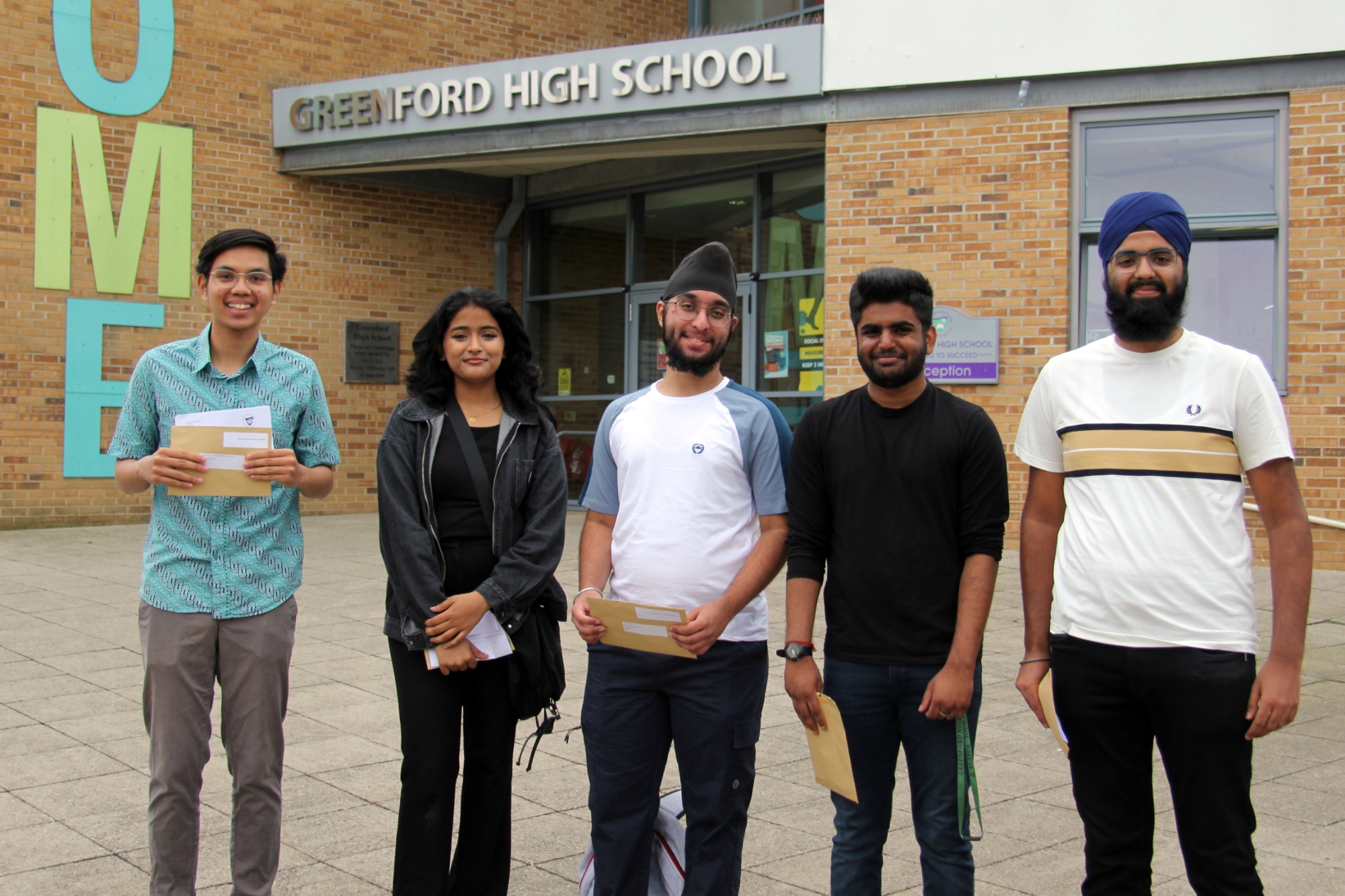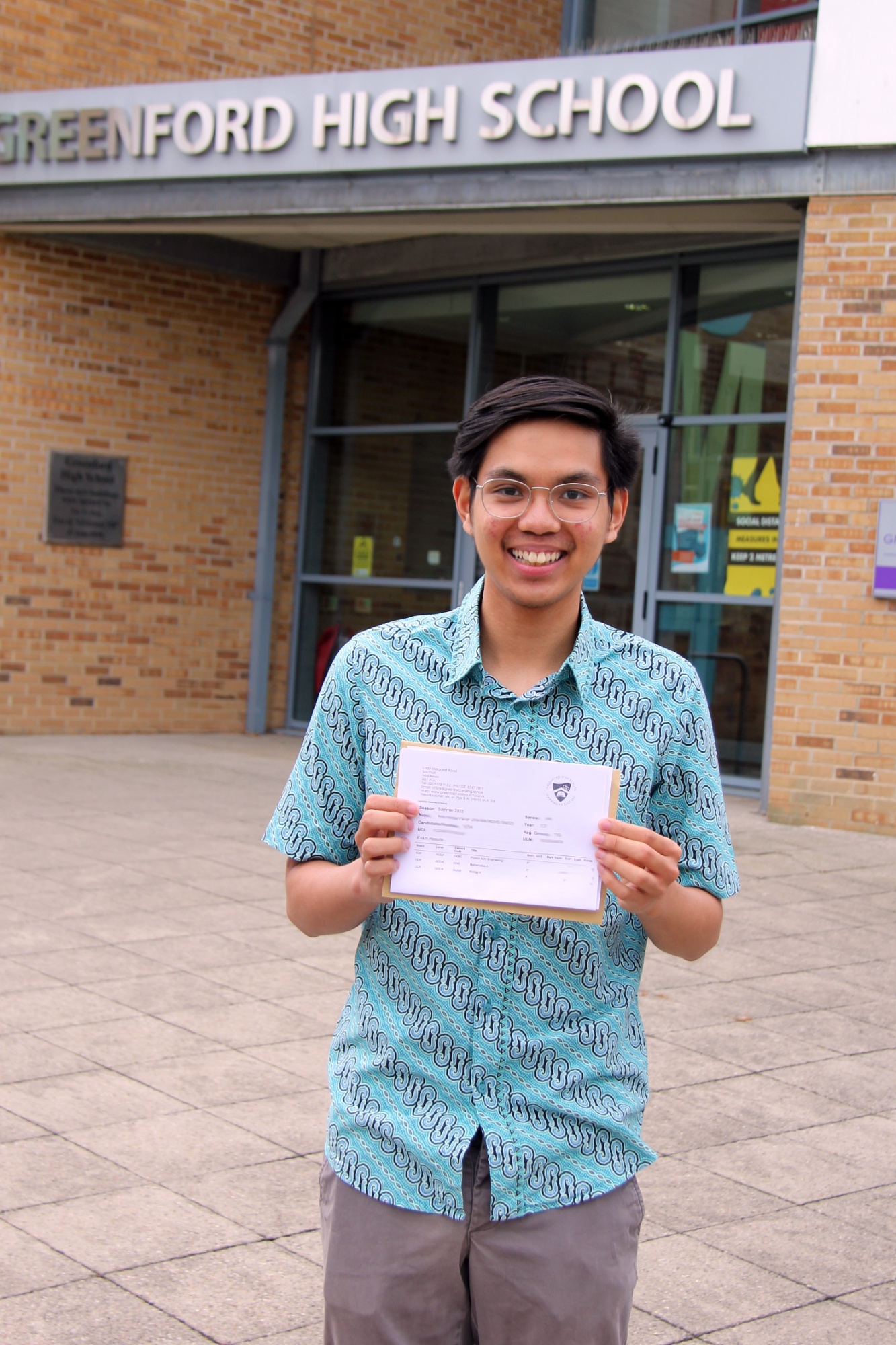 At A level, an incredible 35 students achieved all A*s and A grades. 59 students achieved at least 2 A grades, 46 students achieved at least 1 A* and 99 students achieved at least 1 A grade. Whilst all of our students have done exceptionally well, there have been some notable achievements including Mahdi Bahroloom and Kathryn Welhenage who both gained A*, A*, A*, A, along with Thesia Gonsalves and Jasraj Singh Madan who both obtained 3 A*s. Nadia Abdurahman, Sharandip Aujla, Nik Bin Nik Mohd Radzi (right), Dominic Gondwe, Rubab Sagher, Lisani Sivarooban and Riya Bhasin all obtained 2 A*s and an A.
Mirella Wlodarczyk achieved an excellent D*, D* at BTEC and an A at A Level, and Gamid Aliev achieved a brilliant D* at BTEC and 2 A Levels at Grade A. For those taking a purely BTEC route, outstanding results were obtained by Fatma Ahmed, Amanpreet Dhillon, Naven Jon Gutierrez, Kevin Haddad, Menuja Jeyaseelan, Suhani Kapoor, Jasmeen Kaur, Ashleen Nangpal, Namneet Soor and Hariti Vaid who all achieved D*, D*, D*. Stephanie Adu-Twumwaa, Arundeep Bharadwaj, Alicia Dixon, Aju Gaba, Gurnam Hakim, Madina Qurbani and Amraj Soor all achieved D*, D*, D.
Once again, this year will see many of our students heading off to prestigious universities, with a number of students heading to Oxbridge, and many Russell Group universities. We are particularly excited that once again, one of our students, Riya Bhasin, has successfully received a full scholarship to study at the prestigious Claremont McKenna College in the USA.
Greenford High School wishes all of our Post 16 students the very best in the next stage of their education.