Media students celebrate Greenford's Oscars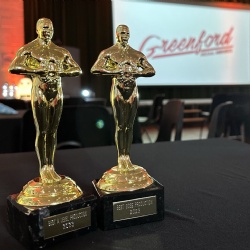 Greenford High School Media students celebrated their Media Awards this week – the school's version of the Hollywood Oscars.
The glittering awards ceremony saw staff and students gather to celebrate the incredible creativity across A Level and GCSE Media Studies. Video production work included music videos and promos spanning a wide variety of genres and styles.
As ever, the students were decked out in finery as the spotlight shone on the recipients of the prestigious awards. Categories included Best Cinematography, Editing and Production Design as well as the People's Choice awards voted for by Greenford students in assemblies.
The final awards of Best Production at GCSE and A Level were awarded to Malak for Happier Than Ever and Lemuel for his original music artist promo Poki. The People's Choice awards were collected by Amariah and Isra for GCSE and A Level respectively.
In addition to the students being honoured, legendary Greenford teacher and Post-16 leader Jeremy Jones picked up a Lifetime Achievement Award for 30 years of service to Greenford High School. In that time he has helped over 5,000 students secure university places across the world – including students who were picking up awards at the ceremony. Some of the destinations last year's Media cohort have secured include Media at UCL, the Creative Industries at Warwick and Film Production at the Met Film School based at Ealing Studios.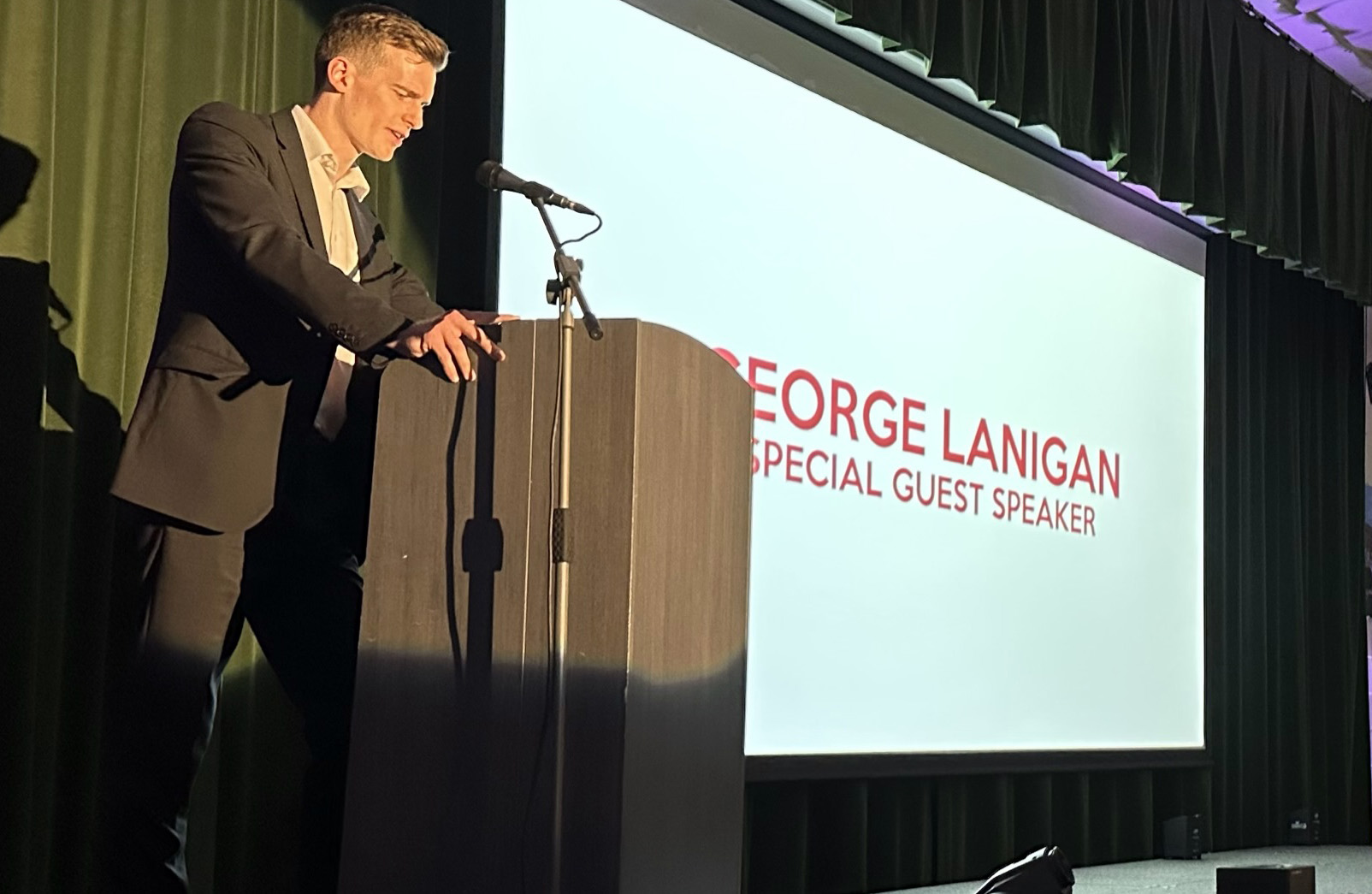 There was also a special guest in the form of George Lanigan – until last year an English teacher at Greenford but now heading to Los Angeles to take up a scholarship at UCLA in Screenwriting. He gave students some superb scriptwriting tips for their coursework this year.
Greenford High School Head of Media Will Halsey said: "I think this was our best Media Awards ever. The standard of the work on display was just stunning and the audience could not have been more attentive or positive throughout the evening.
"I have no doubt the work we saw on the big screen tonight is as good as any GCSE and A Level Media production in the country."
Headteacher Mia Pye said: "It was another fantastic night and the quality of the work on the big screen was incredible. The Media Awards really captures the spirit of the Greenford community and it was a pleasure to see students being celebrated by their peers and teachers."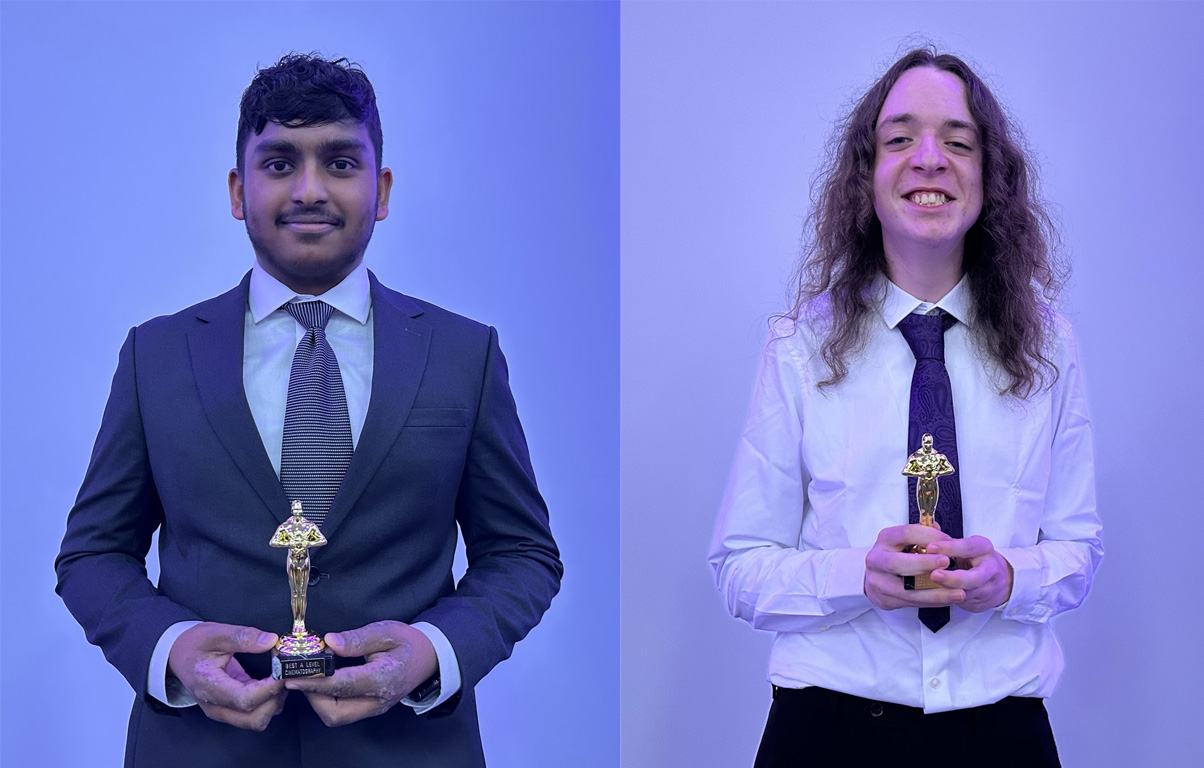 The winners in full:
BEST A LEVEL SOUND DESIGN
Thomas – TRB
BEST A LEVEL CINEMATOGRAPHY
Rish – Sharu
BEST A LEVEL PRODUCTION DESIGN
Kanye – Ambiguous
BEST A LEVEL EDITING
Lemmy – Poki
BEST A LEVEL MUSIC PROMO CONCEPT
Jadesola – Yomi
BEST A LEVEL POST-PRODUCTION
Isra – NVU
BEST GCSE MUSIC VIDEO CINEMATOGRAPHY
Kriti – Youth
BEST GCSE MUSIC VIDEO CONCEPT
Malak – Happier Than Ever
BEST GCSE MUSIC VIDEO EDITING
Rishi – It Was A Good Day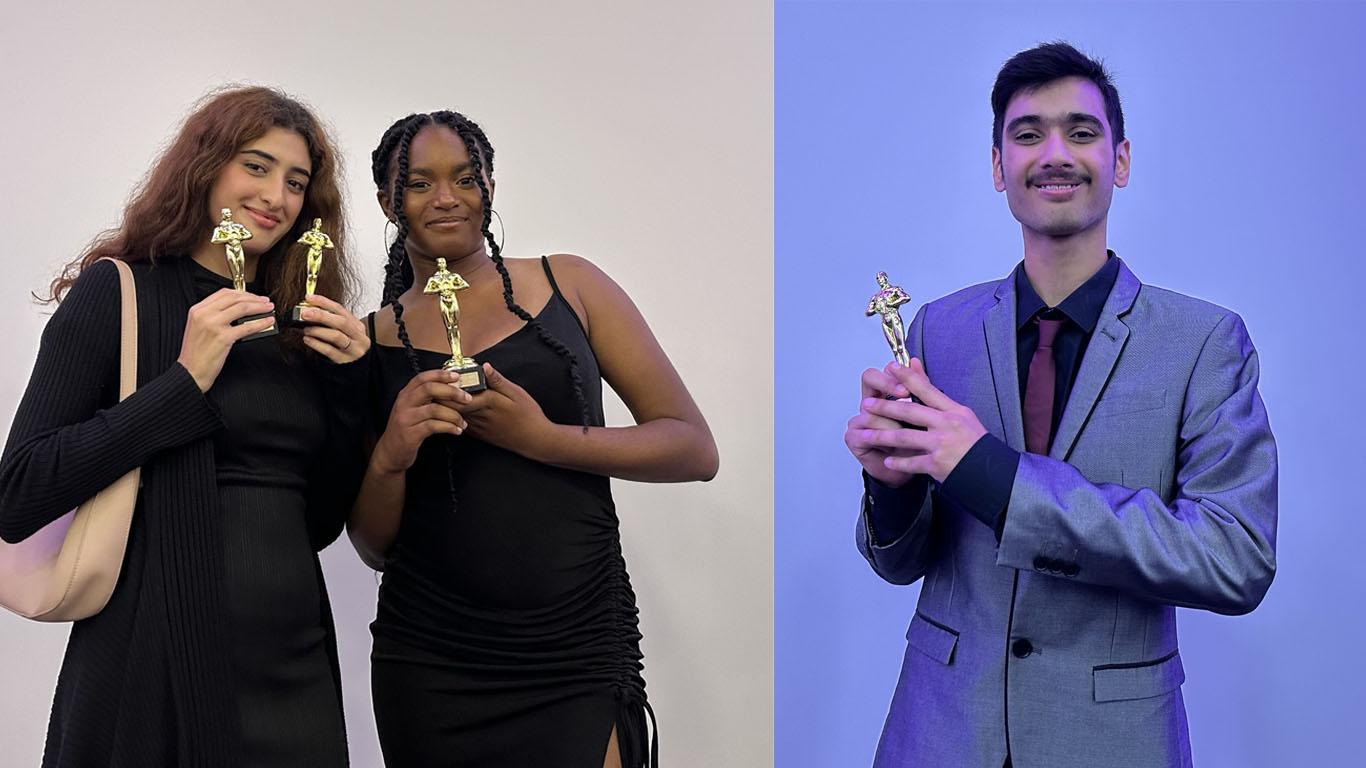 BEST ACTRESS 2023
Ashleen
BEST ACTOR 2023
Haaris
GHS CHARACTER AWARD 2023
Muhammed
LED FACTORY OUTSTANDING CONTRIBUTION TO MEDIA 2023
Jadesola
GCSE PEOPLE'S CHOICE AWARD 2023
Amariah – She's All I Wanna Be
A LEVEL PEOPLE'S CHOICE AWARD 2023
Isra – NVU
BEST GCSE PRODUCTION 2023
Malak – Happier Than Ever
BEST A LEVEL PRODUCTION 2023
Lemmy – Poki