Greenford students secure places at top universities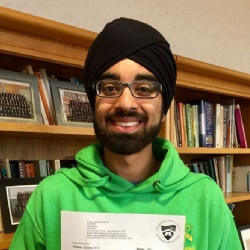 A Level results day saw Greenford students secure places at some of the UK's top universities.
After sending a remarkable 230 students to university in 2017, Greenford once again celebrated a successful A Level results day in 2018. Greenford students have accepted places at Oxford University, London School of Economics, Imperial College London, UCL and many more.
Greenford High School Headteacher Mathew Cramer said: "We are thrilled to see so many of our students secure places at university and recognise what an incredible life-changing impact this will have.
"Despite the many changes to courses and exams, our students and staff can be hugely proud of their achievements today.
Mr Cramer added: "Regardless of whether their next step is university, an apprenticeship or the world of work, I believe Greenford will have given them the knowledge, skills and confidence to take on their next challenge."