Welcome to the Upper School
The Upper School is home to Key Stage 4 – Years 10 and 11. This is the engine room of the school where students study for the GCSE qualifications that will open doors for A Level and beyond. Our value added score at Key Stage 4 is one of the highest both locally and nationally. Simply put, the progress that our students make consistently puts us in the top 5% in the country.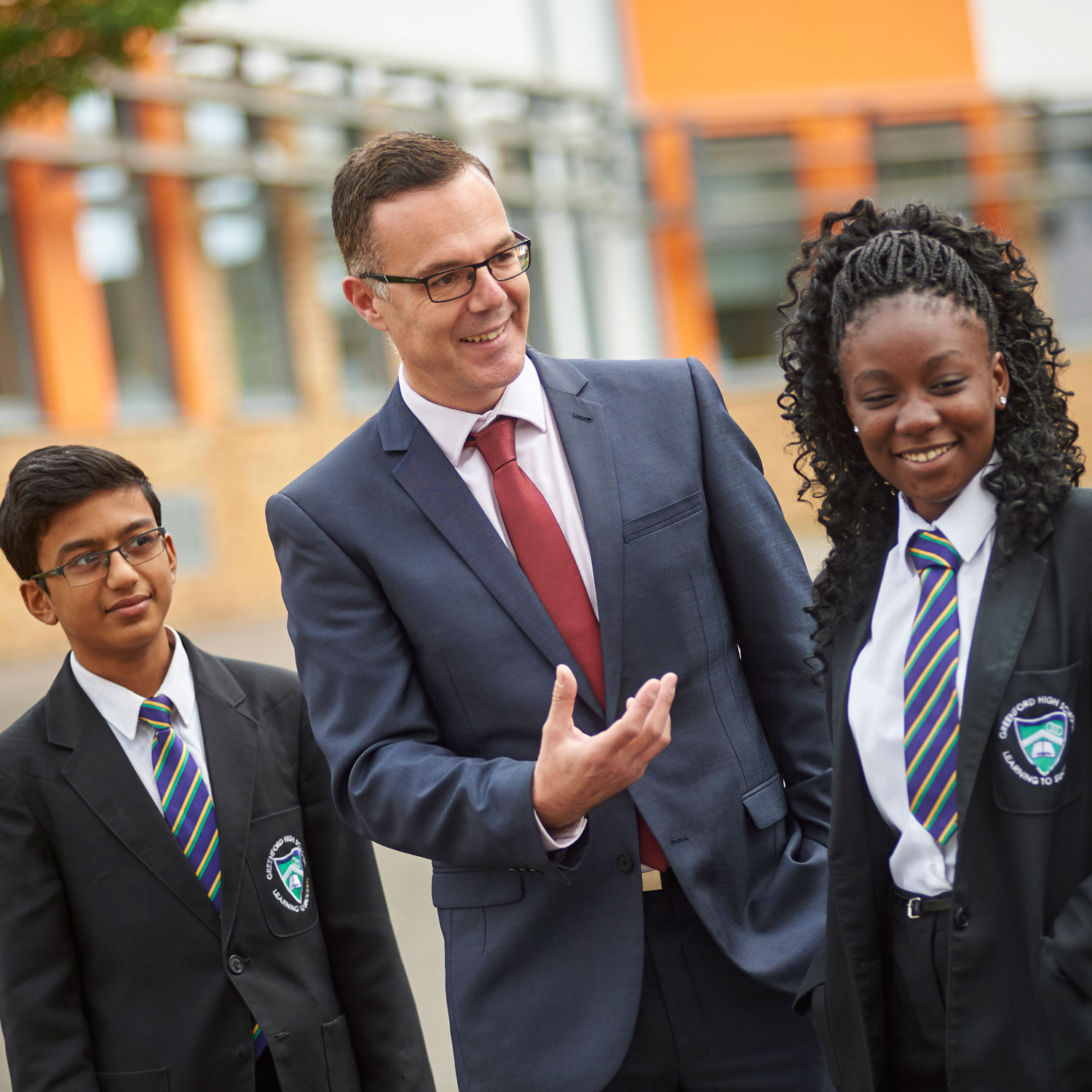 Our Key Stage 4 curriculum has a strong focus on the core academic subjects of English, Mathematics and Science as well as Languages and Humanities.
An aligned timetable for Key Stage 4 courses allows for a wider curriculum offer for students, covering a whole range of subjects as well as opportunities to engage with courses from other providers.
Students continue with their chosen Language(s) (French, Spanish, German) from Year 9. Students studying a language at KS4 are encouraged to also choose either History GCSE or Geography GCSE as one of their other Key Stage 4 choices. We also provide opportunities for students to take qualifications in many diverse community Languages e.g. Panjabi, Hindi, Urdu, Arabic, Polish, Tamil, Russian, Turkish and more.
Specialist intervention programmes successfully run through Key Stage 4 with 'booster' provision in Maths, English and Science to support students to become successful in these key subjects.