Covid-19 Summer term update from Mrs Pye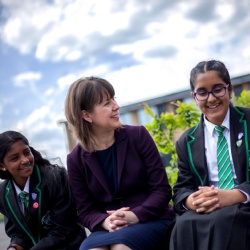 Headteacher Mia Pye has written to parents and carers with an update for the start of the Summer term.
The letter addresses how we are supporting students both academically and in terms of wellbeing, plus important news regarding communications. This includes our remote learning resources (provided on our School Closure website) and the change that we will be using email to communicate going forward due to the pressures on the Royal Mail postal service.
The full letter is attached below.