Why GHS Post 16?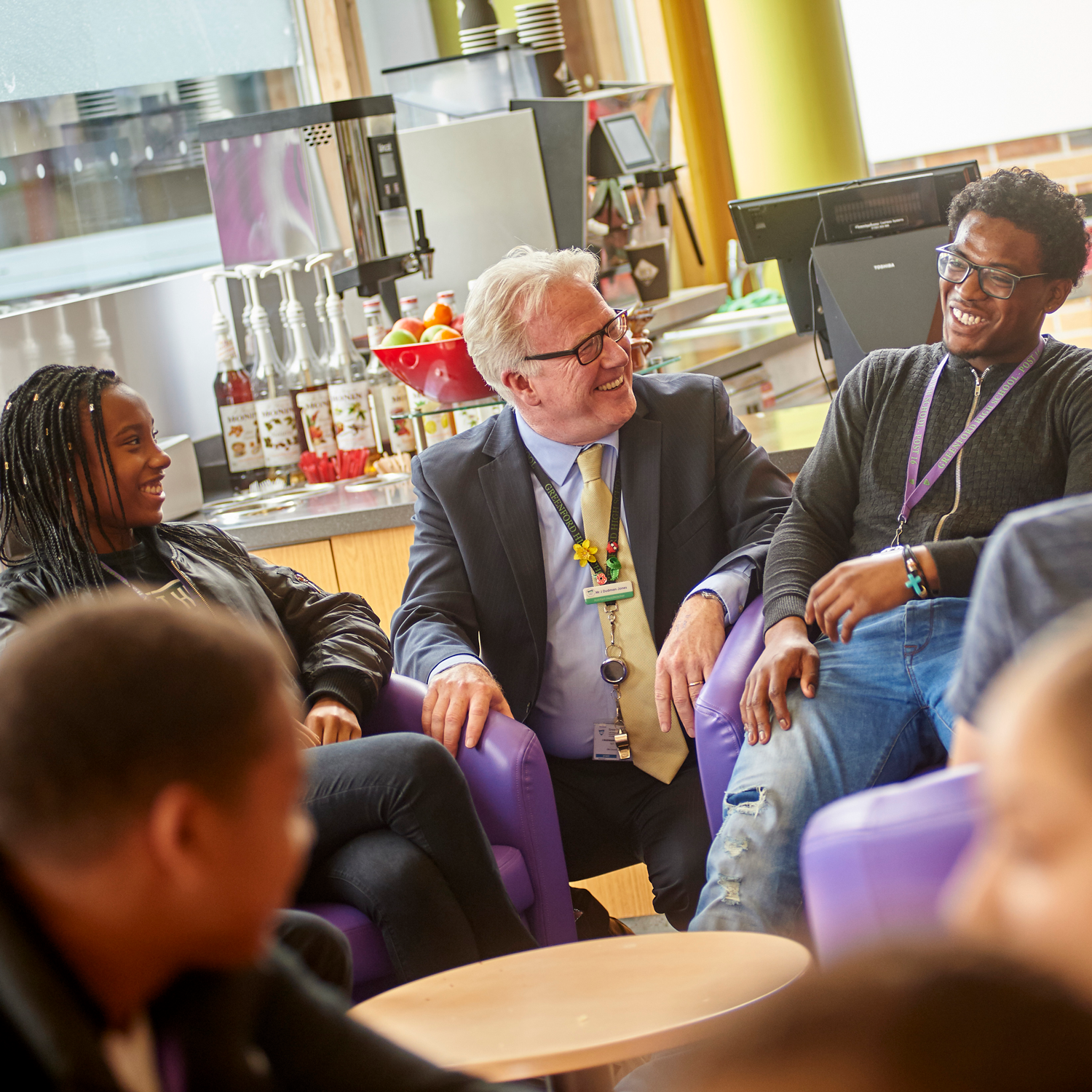 We are delighted that you are considering our outstanding and well-established Post 16 Centre.
Your choice of course at Post 16 is one of the most important decisions you will make in your life; it can help to determine your university, your career, your future. We have years of experience of getting students into the best universities and on to the most appropriate courses, which is why we currently have over 600 students choosing us to help them achieve their very best.
"We work to provide all of our students with the skills, aptitudes and strength of character to meet the challenges of life beyond Greenford… we want our students to enjoy their education and to develop into responsible, caring and tolerant citizens"

Jeremy DUDMAN-Jones, Head of Post 16
Last year was another successful year at post-16 with every student in Year 13 who wanted to go to university doing so and with many going to the very best universities to study the most sought-after courses. Indeed, we have established a national reputation for our Post 16 Centre and it is not surprising that there continues to be competition for places. We therefore recommend early application.
At Greenford, we have an outstanding and wide-ranging curriculum offer, providing courses that are suitable for all, no matter what your interests. We are particularly proud of our deserved reputation as a caring community. We never forget that we are here for the benefit of the students. The quality of education is always about the quality of staff and, if you join us, you will have the support of our hugely experienced Post 16 Leader, Mr Dudman-Jones, and an outstanding teaching, pastoral and admin team. With two Pastoral Learning Managers with a vast amount of experience and no teaching timetables, we have the ability to support you every step of the way.
We have high expectations and consequently expect full commitment from all our students. If you work as hard as you can then we have the experience and the ability to guide you to the best possible progression pathway. Students are currently studying for degree courses at universities such as Oxford, Cambridge, Harvard, Pomona College California, Imperial College, UCL, Queen Mary, Royal Holloway, LSE, Warwick, Bristol and Leeds. Our highly regarded UCAS preparation programme includes Summer Schools in North America and the most prestigious UK based Universities.
Additionally, we provide our Post 16 students with a very wide range of additional opportunities and experiences. So, whether you are into theatre, sport, music, movies, media, debating, charity work or trips abroad there will be something on offer for you.