Remote learning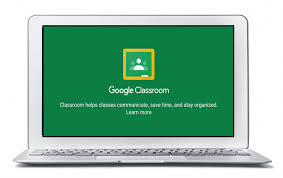 The Covid-19 pandemic has meant extended periods of remote learning for most students at Greenford High School. We have worked extensively to develop a remote learning programme that will help keep students on track and well supported while working at home.
In all cases, work for students to complete at home will be available on Google Classroom. Students can log in to Google Classroom here – their login details are their Greenford email address (username@greenford.ealing.sch.uk) and their normal Greenford password. We are asking all students working from home to check Google Classroom before 9am each morning and at least once in the afternoon. In addition, students will also have a live form time with their tutor group and an assembly on two mornings each week which both start at 8.40am.
Students should also check their school email daily to ensure they are aware of any communication from teachers. When logging into webmail, students just need their regular school username, not the whole email address.
In the event of a full lockdown, students will receive a mixture of live and/or recorded lessons plus independent work to complete at home. Students should follow their usual timetable and a subject timetable for Year 7-11 can be found attached below.
For further details on our remote learning offering, please see the Remote education information for parents attachment below.